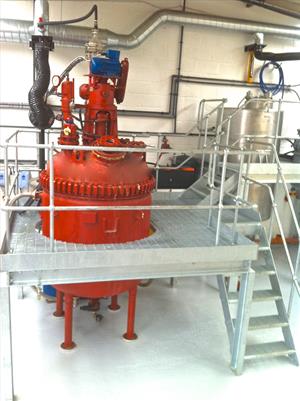 Who are Solumetrics?
Better products
From custom buffers and gassed solvents to ion pair reagents or special formulations, we make a huge range of standard and bespoke products for an equally wide range of applications. And that's not all. At Solumetrics, we know that the products we supply are as good as they can be because we test them ourselves - and our customers know they're as good as we say they are because every product comes with its own certificate of analysis.
More flexibility
Of course there's a lot more to our business than just great products. At Solumetrics we've got the technology and know-how to produce compounds of the highest purity, but we've also got the flexibility to produce them in quantities anywhere from 1 gram to 1,000 kilos. What's more, we're able to pack, batch and label our products with your own company's branding, as well as delivering locally and globally through our own UK distribution operation or a trusted specialist courier service.
Greater satisfaction
Above all, we deliver the kind of efficient, professional and highly dependable service that makes all the difference. It's the kind of service that leaves the manufacturers we work with free to get on with the things they do best. That's why they come back for more.
For more information about our manufacturing capabilities or individual products, please read on. To discuss a specific project or find out how we're already helping improve the performance and profitability of businesses like yours, feel free to contact us.